Composting 101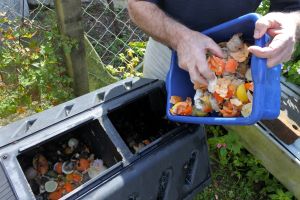 Participants learned how to compost at home in their backyards, and D.C. residents qualified for a rebate, up to $75, towards the purchase of a traditional backyard home composting system.
Presenters: Institute for Local Self-Reliance, DC Department of Public Works, and Zero Waste DC
Keeping Rescued Food Safe
Presenters taught how to handle recovered food– which often has a shorter shelf life, past-date labels, and questionable appearance. Participants tested their knowledge with fun quizzes, mock food runs, and great information was shared for anyone engaged in food recovery, including mutual aid and food recipient organizations' staff and volunteers.
Presenters: Manna Food Center and Manna's Community Food Rescue, in collaboration with Food Rescue US
Food Rescue in the DMV: Emerging Actors & the Future of Food Recovery
There's a growing group of individual organizations, and organizations serving as local and regional network coordinators, rescuing food in the DMV? This panel discussion featured emerging and experienced actors who shared what they do, reflected on operational changes required by the pandemic, and provided their thoughts on the future of food recovery in our region. 
Panel 1 Moderator: Lindsay Smith, Metropolitan Washington Council of Governments. Panelists: Dr. Renaissance, One More Plate DC; Aman Shergill, Guru Gobind Singh Foundation; Sydney Daigle, Prince George's Food Equity Council.
Panel 2 Moderator: Evelyn Kelly, Institute for Public Health Innovation. Panelists: Kate Urbank, Food Rescue US; Cheryl Kollin, Community Food Rescue; Aaron Tolson, Northern Virginia Food Rescue
Composting at Home with Worms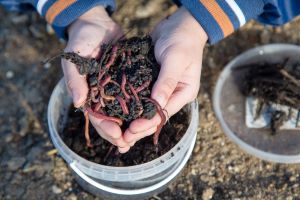 This session featured instructions on how to vermicompost – compost with worms – at home! DC residents qualified for a rebate, up to $75, towards the purchase of a worm composting system.
Presented by: Institute for Local Self-Reliance, DC Department of Public Works, and DC Zero Waste
Supporting Local Farmers to Increase Food System Resilience
Experts discussed how Montgomery County's Farm to Food Bank program is working to strengthen the local food economy, create relationships between farmers and the social service agencies that assist our food insecure neighbors, and to create supply chain resilience which can decrease food waste.
Panel Moderator: Susan Wexler, Community Food Rescue. Panelists: Tom Farquhar, Sandy Springs Gardens Farm; Tanya Spandhla, Passion to Seed Gardening; Aman Shergill, Guru Gobind Singh Foundation; Alan Rosen, Community Food Rescue
Restaurant Rescue: How District Restaurants are Saving Food & Feeding People
Throughout the pandemic, District restaurants have creatively pivoted to make the most of their food. Viewers heard from chefs and creative companies that are focused on reducing food waste and feeding our communities.
Presented by: DC Department of Small & Local Business Development and RescueDish 
Your Scraps, My Treasure: Food Recovery Upcycling Mixer
If life gives you lemon rinds, let someone else make limoncello! Food businesses' discards might be exactly what another food business uses. Whether a business is making beer and ending up with spent grain or they are making broccoli bread and ending up with lots of stems, this session shared valuable tips about food upcycling and how to make great matches.
Presented by: DC Department of Small & Local Business Development
Educators & Green Teams: Learn How to Lead a Food Waste Challenge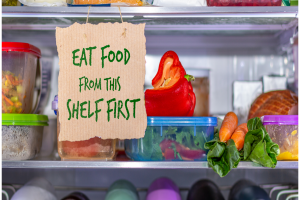 A fun introduction to the upcoming, Make the Most of Food Challenge taking place in early 2022. This training is for educators, green team leaders, and anyone who may be interested in leading a team in a 4-week action research challenge that saves participating households money, encourages healthy habits, and contributes to the #1 solution to global climate change! Presenters shared the WHAT, WHY, and HOW of the challenge and participants will have the opportunity to hear from and interact with team leaders from the 2021 challenge. 
Presenter: Beth Gingold, Recycle Leaders. Co-host: Audubon Naturalist Society
Waste Not: Food Waste, Resource Conservation, and You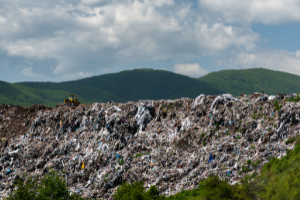 This class reviewed the causes of food waste and ways to reduce it, debunking myths along the way. For example, is the food you are throwing out actually bad? In addition, you'll learn about the environmental damage caused by food waste, and various efforts to co-opt the current agricultural system to help feed local communities.
Presenter: William Reid, documentary filmmaker (Trash Empire) and food waste expert
Intro to Food Recovery in DC
Interested in reducing food waste and increasing food access in the greater DC area but don't know where to start? This session shared numerous food recovery options for individuals, businesses, and schools in the greater DC area, as well as an overview of DC food policy and laws, including an update to the Save the Good Food Act passed in 2018. This presentation explores multiple food recovery strategies ranging from food donation, to composting, to waste reduction strategies and more.
Presenter: Josh Singer, Urban Garden Division, DC Parks and Recreation
Trash Empire – Film Screening and Q&A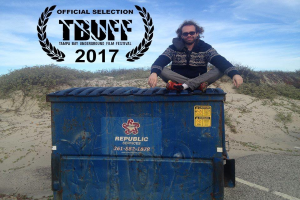 This event featured a look at the scandalous story about food waste that many of us haven't seen before. The film screening was followed by a Q&A session with the filmmaker.
Presented by: William Reid, documentary filmmaker and food waste expert
No Waste, Big Taste: A Rescued Food Cooking Competition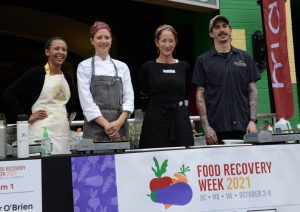 Crowds gathered to cheer on chefs who competed "Chopped" style to turn ugly produce into culinary masterpieces on stage at the Downtown Silver Spring Ellsworth Drive Plaza. See press release here.
Presented by: Manna Food Center's Community Food Rescue
Also this week: Our friends at Imperfect Foods hosted Food Waste Week from Oct. 4-10. They partnered with local eateries to create limited-edition menu items made with Imperfect ingredients and hosting events throughout the week to celebrate.